Cooking
When you feel like eating in, Amana cooking appliances make it easy to whip up hot meals or warm up the leftovers.
RANGES
LARGE OVEN CAPACITY
Cook more at a time – so you can spend less time cooking and more time doing the things you enjoy.
BAKE ASSIST TEMPS
Make cooking more convenient. Just select a preset temperature, press start and let the oven do the rest.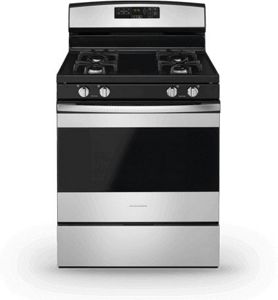 Wall Ovens
TEMP ASSURE™ COOKING SYSTEM
Distributes heat throughout the entire oven to deliver delicious results.
EASY TOUCH ELECTRONIC CONTROLS PLUS
Quickly select bake or broil temperatures with these extra large touch controls.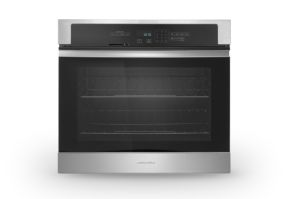 COOKTOPS
4 BURNERS/ELEMENTS
Up to 12,500 BTUs/2,100 Watts help you fry, boil, simmer and melt extra favorites at the same time.
FRONT OR RIGHT CONTROLS
Easily accessible, these controls let you turn up the heat just how you like it.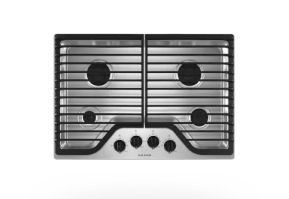 MICROWAVES
POPCORN OPTION
There's no better way to settle in for movie night than with popcorn at just the push of a button.
1.6 AND 2.2 CU. FT. CAPACITY
Give your leftovers plenty of room to reheat.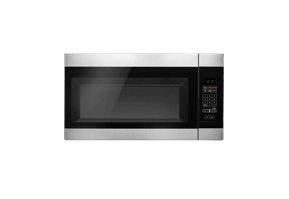 You deserve to put your feet up when you get home. That's why we've developed quality cooking appliances with familiar features that get the job done right, so you can get out of the kitchen and get back to relaxing. See our full selection of cooking appliances, including:
Wall ovens: With the Temp Assure™ Cooking System, Easy Touch Electronic Controls and Self-Clean, our stainless steel gas ovens make baking, roasting and broiling simpler.
Cooktops: Our gas or electric cooktops feature front or right controls for flexibility and control in the kitchen.
Ranges: Our gas and electric ranges feature Large Oven Capacity so you can cook it all up at once, and SpillSaver™ Upswept Cooktops help make cleanup a snap.
Microwaves: Free up counter space with an Amana brand over-the-range microwave.
If you're looking for quality, affordable refrigeration appliances, look no further. Browse our complete selection of refrigerators and freezers.
If you're looking for quality, affordable kitchen cooking appliances that will look great in your kitchen, look no further. Browse our complete selection of ranges, wall ovens, cooktops and microwaves to find the cooking appliances that are right for your kitchen.